The First Husband
by Laura Dave
What it's about...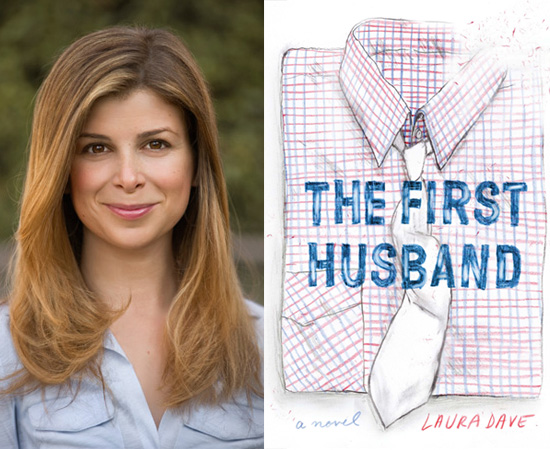 Annie Adams thinks she has it all. Her longtime boyfriend, Nick, is on the verge of becoming a successful film director, her travel column is nationally syndicated, and they've got a great dog. Her life finally feels like it is falling into place. Until, out of nowhere, Nick announces that he's reconnected with a woman from his past and he's moving out.
Reeling from Nick's exit, Annie stumbles into her neighborhood bar and finds Griffin, a down to earth chef who seems to be everything she didn't know she wanted. Three months later, they're married. And Annie finds herself in a small Massachusetts town -- completely unmoored and wondering if she's picked a life on the rebound. When Nick returns, wanting a second chance, Annie's stuck: truly torn between her husband and the man she may have been meant to marry.
(from
http://www.lauradave.com
)
What I thought...
I wanted to jump into the pages of this book (literally) and shake Annie a couple of times. I guess, for me, there were two teams you could be on - Team Nick or Team Griffin. Team Griffin won me over as soon as he and Annie met! Hello?! Who could resist a man who cooks, right?
But this book was partly a "finding yourself"-kinda book where Annie was pretty much doubtful of her life. I often thought while reading, what are you confused about? But, I guess if I where in the character's shoes, I would've acted pretty much the same way.
I loved that Annie was a travel columnist...it was kinda inspiring. Great idea if it were a real weekly newspaper column. I would definitely be an avid fan.
The only thing that drove me crazy about the book was her best friend. But, I guess, that's a good thing. Sara Dave wrote her in so well, that I kinda wanted a friend like that - someone you just love to death, but want to kill a little once in a while.
You'll like the ending, by the way.
Do I recommend this one?
Definitely! This is a great book to take on vacation. A good, fast, breezy read. The novel flows easily and a book that can keep you company all night, if you wished.
My rating...
8 out of 10
It's nice to live in someone else's life for a little while. It helps you appreciate what you have : )
Check out Laura Dave's website at
http://www.lauradave.com
!
Happy Reading!
~ Nay ~
PS: I won this book on FridayReads : ) It's a great Facebook and Twitter page!