It's Monday! Aren't you thrilled?! Why?
Because it's
"
Check Her Bloggy Out!!"
Day : )
Today's bloggerette is...
Lena
from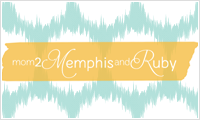 Love her!
I'm sure a lot of you will appreciate this post - it's a helpful one for any new bloggers (and some reminders for you veterans!)
So, here you go!
xoxo
~ Nay ~
Hello friends & followers of Nay's!!
My name is

Lena

and I blog over at Mom2MemphisAndRuby.
I'm a happily married mom of two in my 30's, living in a small town in Quebec, Canada and I like to blog about my life, my kids, fashion, photography, books & TV. I think I have a pretty awesome sense of humor too... and I love participating in link-ups and giveaways!
I think it's wonderful of Nay to be blogging & posting for ''newbie bloggers.'' I've been at this for awhile, but started blogging more seriously at the beginning of 2011 and have just recently broken the 200 follower mark (to me, this was a BIG deal!!). For anyone looking to gain followers, my best advice would be...
Comment. A lot.
And try to build friendships at the same time... it's important to build connections with your followers and with the people & blogs you follow.
Linkups.
Great way to discover new blogs... and have them discover you! There are linkups for EVERYTHING. Music, crafts, recipes, random ''Q & A'' type stuff too! These are fun, and also help give you ideas about WHAT you could be blogging about.
Giveaways.
When possible... host a giveaway! Everyone LOVES winning free stuff, right? Know the type of people you are hoping to attract to your blog, and cater to what they'd be interested in. I won Nay's 100 followers giveaway and received 2 books as my prize! One of the best giveaways I've won so far! Loved it!
Pictures.
Not sure if this is a way to gain followers, persay... but I love when a post includes a photo of some kind. It makes the post just ''pop'' & stand out a bit more... especially if you are writing a long post, add a few pics if you can to break it up!
Follow back.
I try to follow back EVERY person that takes the time to follow me. I think it's an act of common courtesy. I'm not saying you have to follow them forever, but seeing as they're giving you a chance... why not return the favor?
Be nice.
Like your mother undoubtedly told you... if you don't have something nice to say, don't say anything at all. Let's not bully or belittle our fellow bloggers. Many of the blogs I follow actually make a living blogging & creating for their shops... let's help them succeed!!
Be you.
Being true to yourself is the most important thing. We all love finding a blog that is honest & genuine & real. Blog about what makes you 'tick.' Your life, your passions...
All this to say that blogging can be a lot of fun... it's my favorite hobby, and it's crazy how much fun I'm having and how many awesome ladies I've become bloggy friends with! Totally worth it!
I hope you'll come visit me over at Mom2MemphisAndRuby... and let me know where I can find you!