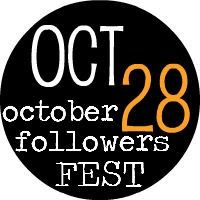 To everyone (old & new) coming by to visit me this weekend:
Welcome to my little part of the world : )
Thank you so much for stopping by and/or following!
If you are a new neighbor (follower), please:
Comment on any post by letting me know you are a new follower!
I want to know this because I want to follow *you* back!
Did you know you don't need a google account to "follow"?
So follow away or subscribe to Google Reader or subscribe by email...
OR
just vist me once in a while.
xoxo,
~ Nay ~
PS:
I try to post something at least once a day - and take a break on the weekends...
'cause that's family time!
On
you'll find:
Book Reviews
&
Features like:
"Talented Women"
"Check Her Bloggy Out!!"
"Dishin' It with Chef Marco"
&
Writing
&
Thoughts
&
Participation on Blog Hops and Memes
&
"...Everything in Between"!