Look at this little face...
is this not the cutest little doggie-face you've ever seen?!
and how about this pic of her...
oh.my.goodness, right?
This is Bella...
and this is Bella's momma:
and Bella's momma has a little shop called...
and she opened this little shop because of Bella.
Bella needs an operation...and her momma opened *fetch & co.* to raise money to pay for this important operation. Bella's momma loves her so much and she's been working so very hard to raise the funds...
Bella's momma's name is Ashley and she has a blog named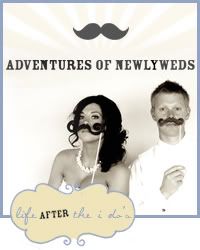 and she's pretty darn wonderful. Ashley has so much love in her heart and her posts about Bella just make my heart smile.
So, if you get a chance, head on over to *Adventures of Newlyweds* because Bella needs us - her bloggy family.
And I went on Ashley's blog yesterday and she's having a giveaway for *fetch & co.* too...
xoxo
Bella's New Auntie,
~ Nay ~