How are you?
How was your 4th of July?
Did you have fun?
I am
so thankful
for yesterday.
Because of kindness from a client, I was able to take my little family to a baseball game yesterday.
It was the first major league baseball game for the kids...
ever
!
Our seats were awesome.
The Dodgers won.
The Dodger Dogs and peanuts were as good as I remembered.
The fireworks after the game were spectacular and, yes, I cried (again).
I always cry during fireworks on the 4th of July.
I get very emotional and patriotic and, well...proud.
But, most of all, I loved this...
My two happy children after the game.
They were so happy and asked when we could go again.
I hope soon...
How was your 4th?

linking up with my July sponsor for the first time!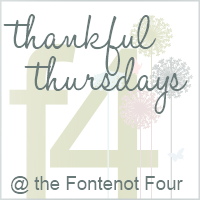 Please support her link-up and tell everyone what you're thankful for today!