Hello Monday.
You woke me a couple minutes before the alarm clock today, but I actually didn't mind. It's been a great morning so far.
Hello Ryan Seacrest Morning Show.
Thank you for the "Ryan's Roses" segment. It always makes me thankful of my faithful and loving husband.
Hello Last Friday.
Only having to work a half day was pretty wonderful. Having an impromptu girly lunch at the Yard House made it wonderful-er.
Hello Weekend that Passed.
Thank you for the additional girly time poolside and having a just tad to drink on Saturday.
Sunday's beach day was awesomest, too. I haven't had that much fun in the ocean in a long time. And...no sunburn this time. Yay sunscreen SPF 50!
And...Hello Blog :)
It's a new week with so many new possibilities. Let's make it the best week yet, k?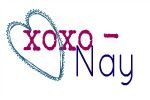 linking it up with
for the first time:)